Hay cosas que nunca cambian, otras que no pasan de moda y si bien una buena fiesta es algo que nunca podrá faltar en nuestras vidas, después de lo que vivimos el fin de semana pasado, estamos seguros que no éstas no serán iguales por mucho tiempo. Con motivo del lanzamiento de la nueva edición limitada de Absolut Vodka, Absolut Electrik, tuvimos la oportunidad de vivir un sueño hecho realidad. Por un día, pudimos descubrir qué es lo que pasa cuando todas las cosas que amamos de una buena fiesta casera son sobrecargadas con el espíritu creativo, innovador y disruptivo que ha caracterizado a Absolut a lo largo del tiempo.
¿Cuáles son los ingredientes de una fiesta perfecta? Buenos amigos, la mejor música, cocteles deliciosos y ese "algo" sorprendente que solo se da cuando la energía de los asistentes llega al máximo. La Absolut Electrik House tuvo todo eso y mucho más.
¿Cómo hacer de una noche cualquiera algo extraordinario? Si algo nos quedó claro es que gran parte de la experiencia y espíritu de Absolut Electrik está en lo inesperado. Desde los zapatos de los invitados, hasta la decoración de la fiesta, esa noche vivimos sorpresa tras sorpresa en cada rincón. Y por supuesto esto se complementó con la impresionante gama de cocteles que pudimos degustar esa noche: desde dulces tragos con esencia de piña, hasta otros más intensos y amargos que combinaban cítricos y café, un deleite sensorial que empezaba en el paladar y se intensificaba con todo lo demás que formaba parte de esta experiencia.
¿Lo mejor de todo? El lugar donde ocurrió la fiesta estaba diseñado para transformarse según el nivel de energía de los invitados. Cada una de las personas dentro de la fiesta traía una pulsera inteligente que registraba su nivel de emoción y conforme ésta crecía de forma colectiva, se abrían nuevos cuartos y experiencias dentro del lugar. Cada uno con nuevas sorpresas y combinaciones en las barras y alguna atracción especial. Pasamos de bailar con un espectacular DJ a ver una banda de robots dar un concierto, hasta disfrutar de un electrizante show de Empire Of The Sun para los pocos afortunados que estábamos en el lugar.
Les compartimos más imágenes de lo que pasó en esta impactante noche que marca la llegada de una nueva consentida a nuestra colección: la edición limitada de Absolut Electrik. Estén al pendiente porque ésta fue solo la primera de una serie de fiestas que tomarán por sorpresa diferentes países, entre los cuáles está incluido México.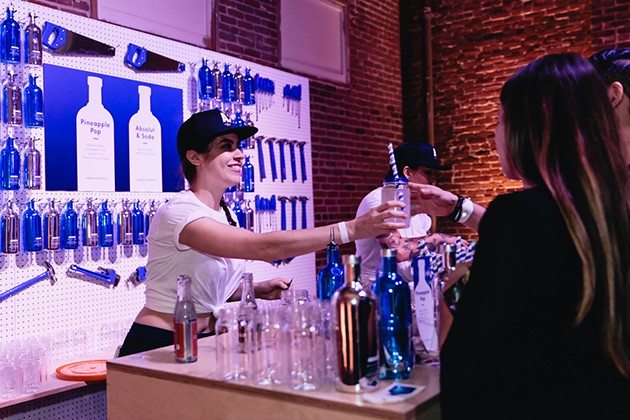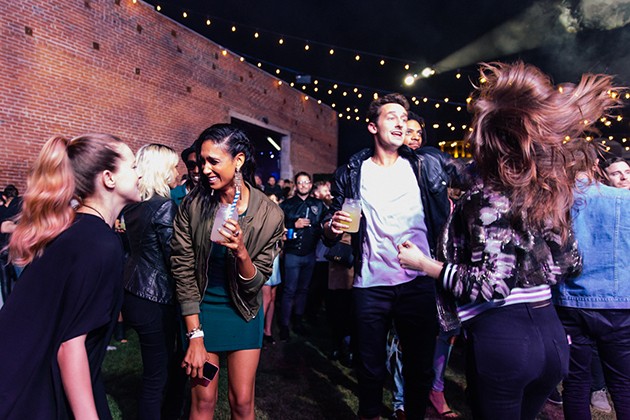 Vía Absolut.