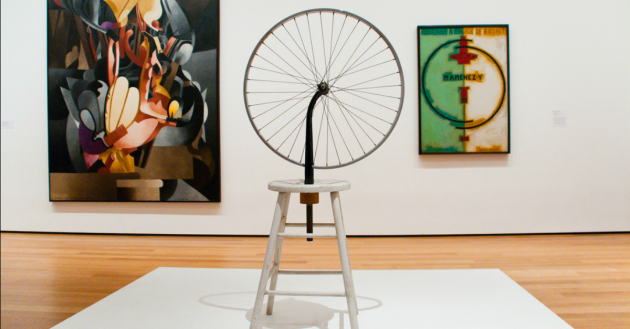 Existen obras de arte tan ridículas que no entiendes en qué momento les dieron el nombre de "obras de arte". Éstas son sólo algunas de las piezas, algunas son muy caras que han formado parte de grandes museos y cuestan mucho dinero; mientras que otras hasta ya forman parte del MOBA, el Museum of Bad Art. Chécalas todas, te sorprenderán.
Estas son las obras de arte realmente ridículas que valen mucho dinero:
1. Merde d'artist – Piero Manzoni.
2. One and Three Chairs –  Joseph Kosuth.
3. Orange, Red And Yellow – Mark Rothko.
4. Piss Christ – Andés Serrano.
Una foto publicada por Ronojoy Dam (@ronojoydam) el
5. Spirit in the Sky – MOBA.
6. El piano – Joseph Beuys.
7. Charlie and Sheba – Anónimo.
8. Hang Up – Eva Heese.
9. Spiral Jetty – Robert Smithson.
10. Lucy in the Fields of Flowers – Anónimo.
11. Bicycle Wheel – Marcel Duchamp.
12. Mama and Babe – Sarah Irani.