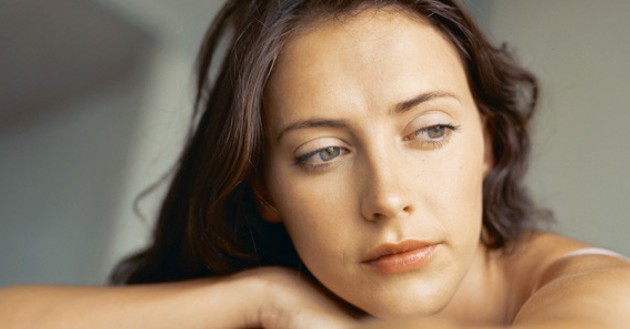 Si eres melancólico por naturaleza y te gusta pensar en el pasado con nostalgia, esta lista de canciones es ideal para ti. Desde letras tristes y melodías de lo más melancólicas, estamos seguros que cada una de estas canciones tocará tu corazoncito y te sacará una lágrima. Ve los videos y las letras acá abajo y déjate llevar.
Estas son las canciones melancólicas para los melancólicos como tú:
1. Pink Floyd- "Wish You Were Here"
"How I wish, how I wish you were here.
We're just two lost souls swimming in a fish bowl, year after year,
Running over the same old ground.
What have we found?
The same old fears.
Wish you were here."
2. The Cinematic Orchestra- "To Build A Home"
"There is a house built out of stone
Wooden floors, walls and window sills
Tables and chairs worn by all of the dust
This is a place where I don't feel alone
This is a place where I feel at home.
And I built a home
for you
for me
Until it disappeared
from me
from you"
3. Lana del Rey- "Young and Beautiful"
"Will you still love me
When I'm no longer young and beautiful?
Will you still love me
When I got nothing but my aching soul?
I know you will, I know you will
I know that you will
Will you still love me when I'm no longer beautiful?"
4. The Beatles- "Yesterday"
"Yesterday all my troubles seemed so far away.
Now it looks as though they're here to stay.
Oh, I believe in yesterday.
Suddenly I'm not half the man I used to be.
There's a shadow hanging over me.
Oh, yesterday came suddenly."
5. Sufjan Stevens- "Casimir Pulaski Day"
"Goldenrod and the 4H stone
The things I brought you
When I found out you had cancer of the bone
Your father cried on the telephone
And he drove his car into the Navy yard
Just to prove that he was sorry"
6. Red Hot Chili Peppers- "Under the Bridge"
"Sometimes I feel
Like I don't have a partner
Sometimes I feel
Like my only friend
Is the city I live in
The city of angels
Lonely as I am
Together we cry"
7. Pearl Jam- "Last Kiss"
"Oh where, oh where, can my baby be?
The Lord took her away from me.
She's gone to heaven so I've got to be good,
So I can see my baby when I leave this world."
8. A Fine Frenzy- "Almost Lover"
"Your fingertips across my skin
The palm trees swaying in the wind
Images
You sang me Spanish lullabies
The sweetest sadness in your eyes
Clever trick
I never want to see you unhappy
I thought you'd want the same for me
Goodbye, my almost lover
Goodbye, my hopeless dream"
9. Gary Jules- "Mad World"
"And I find it kinda funny
I find it kinda sad
The dreams in which I'm dying
Are the best I've ever had
I find it hard to tell you
I find it hard to take
When people run in circles
It's a very, very mad world, mad world"
10. Regina Spektor- "The Call"
"Just because everything's changing
Doesn't mean it's never been this way before
All you can do is try to know who your friends are
As you head off to the war
Pick a star on the dark horizon and follow the light
You'll come back when it's over
No need to say goodbye"
11. Yann Tiersen- "Summer 78"
12. Jeff Buckley- "Hallelujah"
"Baby I've been here before
I've seen this room and I've walked this floor (you know)
I used to live alone before I knew ya
And I've seen your flag on the marble arch
And love is not a victory march
It's a cold and it's a broken Hallelujah"
13. Willie Nelson- "Blue Eyes Crying In The Rain"
"Some day when we meet up yonder
We'll stroll hand in hand again
In a land that knows no partin'
Blue eyes cryin' in the rain
Now my hair has turned to silver
All my life I've loved in vain
I can see her star in heaven
Blue eyes crying in the rain"
14. The National- "Sorrow"
"Sorrow found me when I was young
Sorrow waited, sorrow won
Sorrow they put me on the pill
It's in my honey, it's in my milk"
15. Elliott Smith- "Somebody That I Used to Know"
"I know you don't think you did me wrong
And I can't stay this mad for long
Keeping ahold of what you just let go
You're just somebody that I used to know"
16. Sharon Van Etten- "We Are Fine"
"It's okay to feel
Everything is real
Nothing left to steal
'Cause we're alright, we're alright"
17. Joni Mitchell- "A Case of You"
"I remember that time you told me
You said, "Love is toching souls."
Surely you touched mine.
'Cause part of you pours out of me
In these lines from time to time."
18. Erik Satie- "Gymnopédie No.1"