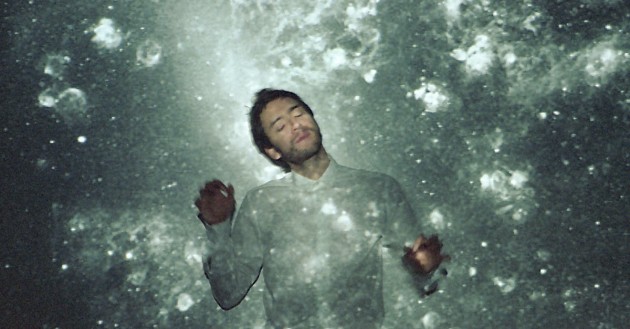 Latin America's undeground electronica is booming and Ecuador's Nicola Cruz is one of its rising stars. On June 5th he'll join Mexican wonder and Finesse Records master Teen Flirt, Yppah and Little People at the The Well for Santa Fe's opening night. Join us for a new multicultural experience. Get all the details on this and other shows by clicking here.
We spoke with Nicola Cruz before this show to get to know more about his craft, Ecuador and his take on the exciting electronic bits of glory emerging from down south. This is what he shared with us.
LifeBoxset: What's going on? Where are you now?
Nicola Cruz:: "I'm in my studio. I live in Quito's outskirts a quiet place perfect for working on my music."
L: How do people react when they listen to your music and learn you're from Ecuador?
N: "Actually they're not that surprised. My music is somehow connected with where I come from or at least it has its roots here in Ecuador and the region."
L: What's Ecuadora electronic scene like?
N: "This is a small country so the number of acts is proportional to that. There's a scene and it lives undeground. I like that because that way things and music don't become so commercially exploited as in Mexico for example. That keeps the scene a bit more real, artists still don't have a money vice."
L: Tell us about the venues you usually play in…
N: "Shows aren't usually at clubs, they take place in private spaces with fresh air, even at friend's houses. We also play at Centro, similar to Mexico's Zócalo. For me it's better that way because the shows become a more corporeal experience."
L: How do you balance planning versus improvisation for your shows?
N: "When I got started doing live shows I'd improvise 100%. I practically took the whole studio with me and did everything with synths and analog instruments. But to make things more pratical I've made my set work with what I can carry arround. Nowadays I'm like 50% planning and 50% improvisation."
L: When did you knew you'd found your sound?
N: "I think that most of us -electronic musicians- come from a techno background. That was my case. I listened to a lot of experimental music and without noticing I slowly started to make music at 90 BPM instead of the usual 125 BPM. I took a look back and noticed what I was doing naturally and simply liked it because of its originality."
L: When are some elements from Ecuador that we can find in your music?
N: "The mountains. If you see Ecuador and Quito's landscape you'll find they have a very irregular geography. When I was little we always went for hikes to the mountains, up and down. Also the height. Quito is over 2,700 meter above sea level. I'm sure breathing all of that oxygen does something to your music. And of course the tipical instrumentation from the region, not just from from the sierra, but from the Pacific as well."
L: You work with some of the most exciting artists in the Latin scene. What can you tell us about that?
N: "In this region we have a very stablished "música regional" or "electronica con folclore" current in music. I call it that way instead of the usual global bass or digital cumbia because I find those terms to be horrible. We have many artists like Chancha Via Circuito and Los Matanza and thanks to them I met their manager during a trip to Argentina. My music was a natural fit for their roster and that happened.
A lot of times I've found reviews that classify my music as cumbia digital and I hate it because aside recording on a computer nothing I do is digital and as a producer those comments take their toll. I can't describe what genre I play but sometimes I've called it Andes Step."