We have a surprise for you. If you don't already know, on June, Goldenvoice, the masterminds behind Coachella and FYF Fest and us at LifeBoxset will present Santa Fe: a 3 night festival featuring outstanding talent from very different cultures in eclectic encounters that will be like nothing you've ever seen before.
We had the opportunity to chat with Hanna Stouffer, a talented young illustrator and art director that lives in Los Angeles and has worked with high profile clients including AMEX, Dell, Microsoft, Nike, The New York Times, Dior and Chanel, will be working with us too curating the visual art content of Santa Fe (such a honor).
Get your tickets for Santa Fe's opening night right here!
LifeBoxset: How did your work with the fashion industry started? 
Hannah Stouffer: I've worked in and out of the fashion industry with my illustration work, mainly as a commercial illustrator. I'm not sure where it began, but I've had the opportunity to collaborate on projects with brands like Nike, Vans, Christian Dior and The North Face, that luckily, appreciate my aesthetic and visualize how it could complement their brand. A lot of the work I do within fashion is through the direct use of my illustrations on apparel and accessories, which I love. The end result of having a tangible object with my work on it is one of the greatest feelings of accomplishment.
LB: What's the relationship of Los Angeles with your work? How does the city inspire / affect what you do?
H.S: For art, Los Angeles is a great city to be living and creating in.  The accessibility to international talent and creative masters is endless, so there is never a lacking of inspiration. The culture and diversity is also vastly rich, leaving open opportunity of visual opportunity to get lost in if that's your thing. Thankfully, I can find inspiration just about anywhere, and especially within aspects or sub-cultures that have no direct connection to, or thought I never would. Los Angeles is great for that. Its enormous, and so is the visual potential. I think part of what I'm attracted to is how greatly it differs from my upbringing in a small, rural, mountain town that was very much sheltered from culture. Living with that, or without this, for so long makes me appreciate so much of LA that I'm literally starving for it.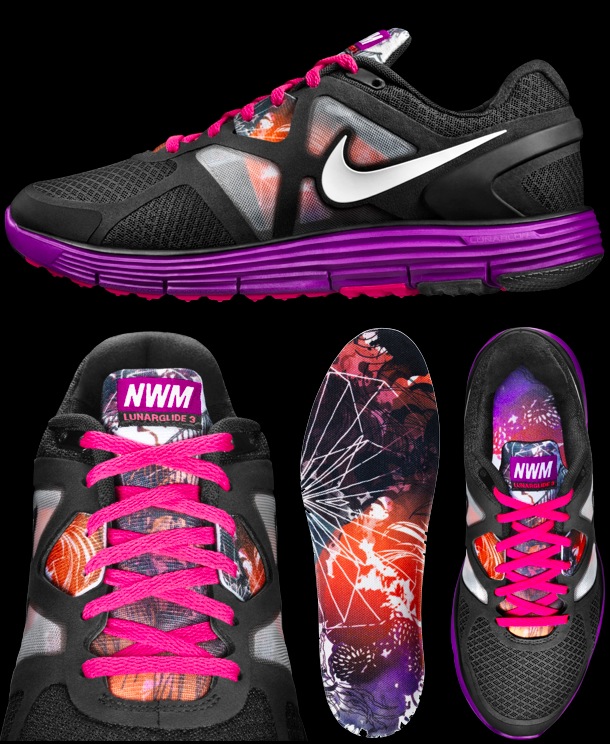 LB: What's the one word that describes you best?
H.S: That describes me?  I've been told I'm all those things like 'Prolific' or 'An Enigma'. I like the word Enigmatic a lot… that probably goes along with being a big art weirdo. Or maybe something to do with my 'quiet charm', I've heard that one a few times also.

LB: Are you a digital or physical person? (Books, art, relationships, etc.) Why?
H.S: Very much physical, tangible and real.  I can appreciate the leaps in technology that we have accomplished, but its also super frustrating to watch some of the most gorgeous hard bound books, matte coated printed magazines, vinyl LP's and classically shot film become these archaic, useless examples of the past. It's super sad. The digital reality of the future has brought so many harsh and unwanted changes to some of the most important creatives. I use a computer a lot for my work, but my output is very traditional with paper, inks and watercolors. To tell you the truth the more I think about it, it just makes me mad. Same thing goes for human interaction and relationships… feelings, social media, all of it.  Digital sucks unless you're one of those Virtual World, second lifers and its all you got. Then I still probably hate you and we're all just turning into computer alien blobs.

LB: As a kid, what did you wanted to be when you grew up?
H.S: An artist.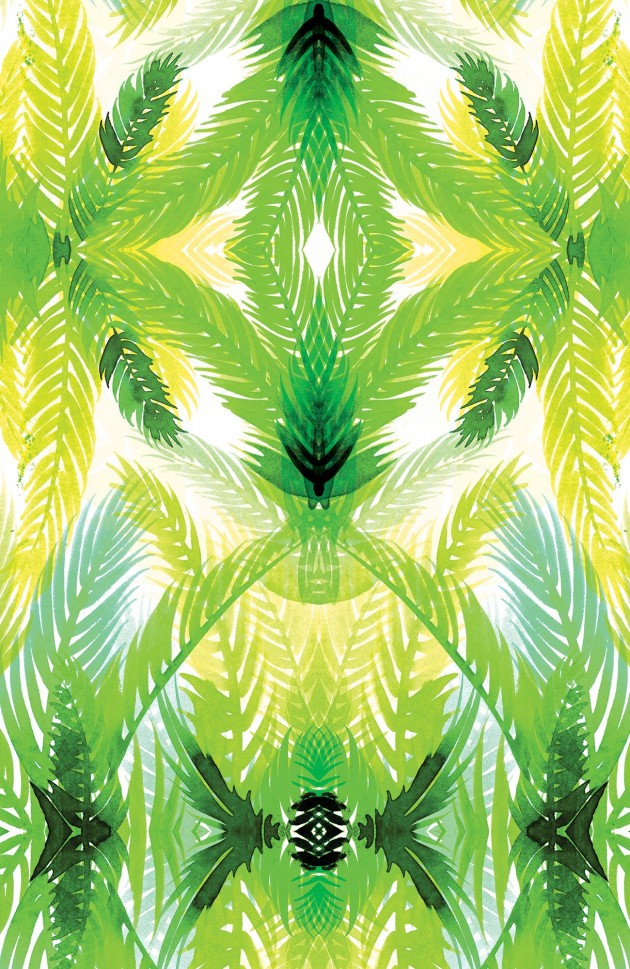 LB: Name your favorite artists, dead or alive on any field of work.
H.S: I have a lot of contemporary attractions, I think its important to pay attention to what's going on but not too closely. I've always admired Andy Warhol and everything that he did, with fine art and commercial illustration. I love his writing and film and strange antics. I love his black turtlenecks and ability to wrap and hold the entire art world in his pocket while he re-produced familiar imagery. He was a goddamn genius and I just really feel like we would have gotten along.

LB: What are you reading at the moment?
H.S: There are about 12 books on my coffee table and another 19 beside my bed. I like to think that I'm 'reading' all of them, but my attention span cuts out after about the third page of anything so I just like to keep them around. Some classic Sci-Fi from the 70's, some occult encyclopedias, books on pottery and airbrushing… the usual. I know this is silly, but my father put out a book when I was a child based on his travels as a documentary, wildlife film maker that I've still yet to read- that is at the TOP of my list. I just need a beach to get me through it.

LB: What are you currently working on?

H.S: For one, I'm excited to be working with Golden Voice on this new Santa Fe music series, curating the visual art content. I always love bringing my curatorial creative guidance to events, and this is the perfect opportunity to do so. I have a 2 person show with Hilary White coming up in the end of July that I'm working towards pretty diligently as well. I've been creating a new body of work for this show, its going to be at Paradigm gallery in Philadelphia… I've also started a line of porcelain pieces for a home accessories line with a good friend and sculptor, Jesse Figueroa called THEONE. We've been collaborating on these gorgeous, opulent ceramic works that we will be putting out this summer as well. After my departure from Juxtapoz Magazine, I'm still writing through some various creative sources, and my own, Lust-After.com… I stay fairly busy ha.

LB: What are some of your favorite drawing tools? Why?

H.S: Cold Pressed Watercolor paper and black india ink. Minimal and pure.